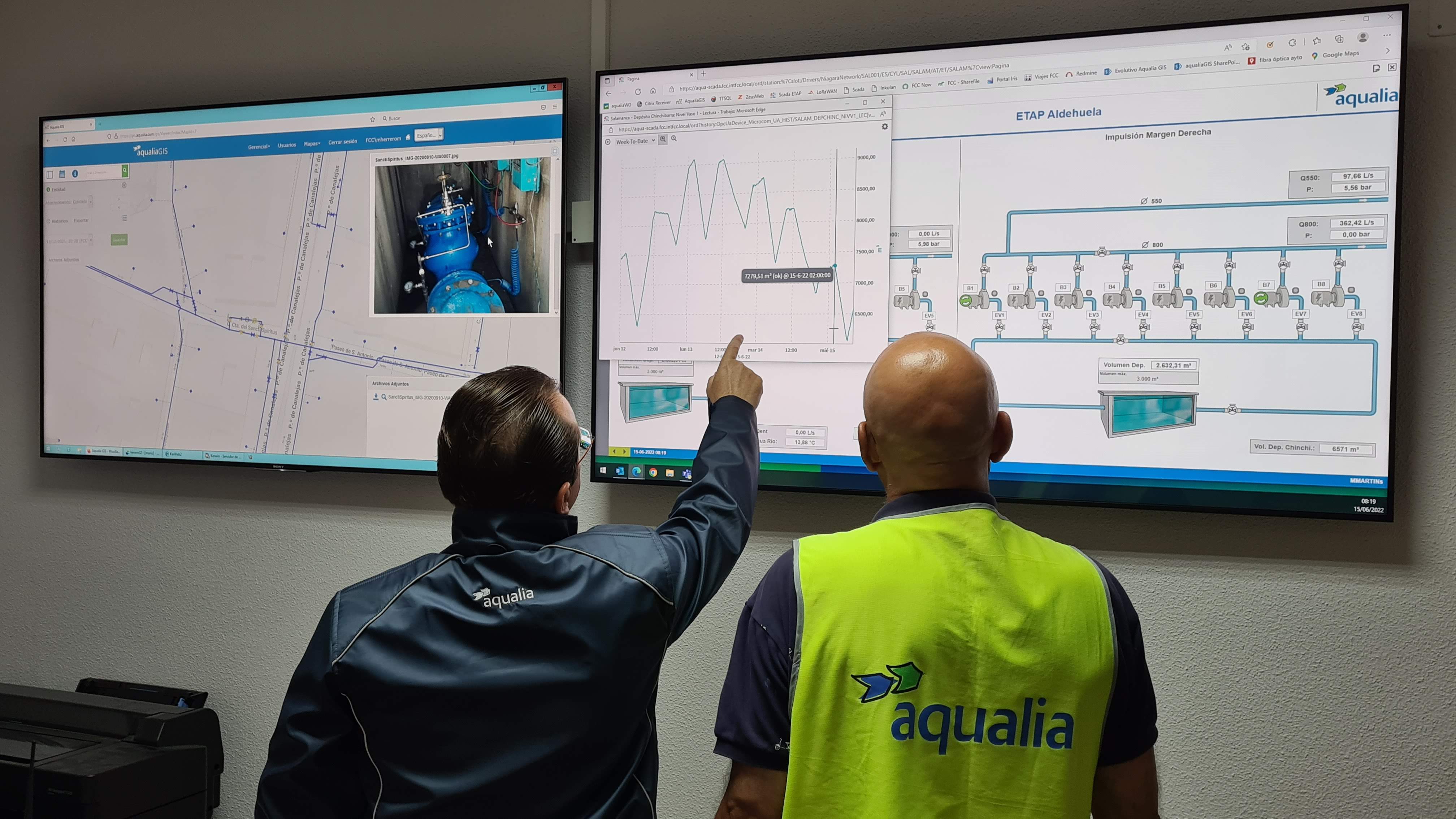 Aqualia shortlisted for Water Company of the Year 2022
In 2022 Aqualia reinforced its economic (with obtaining a €1.1 billion green corporate loan), environmental (with a comprehensive energy efficiency and reduction of emissions plan within the scope of its Strategic Sustainability Plan) and social (strengthening its pricing systems to guarantee access to water and sanitation to all the citizens) sustainability.
The company took a significant step in its growth rate compared to previous years. In addition to renewing nearly 100% of its domestic concessions -and obtaining some important contracts such as Lluchmajor (Mallorca)-, the company was awarded new contracts in France (Île de France and Brittany) and acquired the 100% of Saur Colombia SAS -including six concessionary companies- and 80% of GGU, which operates the water cycle of 1.4M people in Tbilisi (Georgia). These major moves, together with award of the South and North Clusters in Saudi Arabia, enabled Aqualia to add more than 10 million people served to its portfolio by 2022.
The conclusion of the construction of mega-infrastructures in which the company is involved, such as the Abu Rawash WWTP in Cairo or the Guaymas SWRO desalination plant (México) confirms the reinforcement of its leadership position and Aqualia's reliability at all stages of the end-to-end water cycle.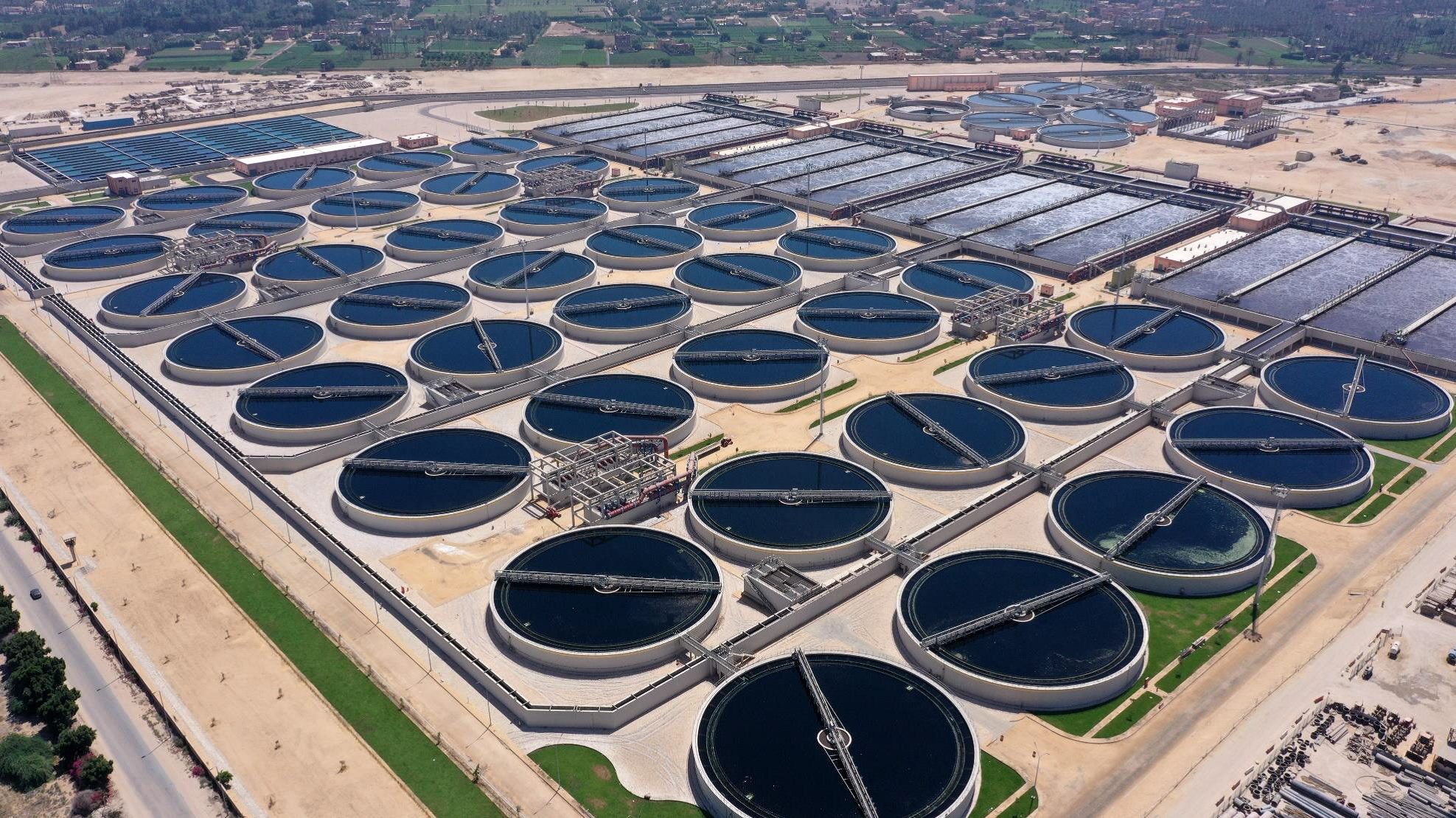 Abu Rawash WWTP shortlisted for Wastewater Project of the Year 2022
The Abu Rawash WWTP, by a joint venture led by Orascom Construction and Aqualia was commissioned in 2022 and is one of the largest WWTPs in the world, treating 1.6 Mm³/d (422.6 MGD) of wastewater and serving more than 9 million people.
The project put out to tender by the Ministry of Housing, Utilities and Urban Communities of the Arab Republic of Egypt, is an EPC contract, in addition to a three-year O&M period. Total DFI financing in the form of concessional debt for the project is USD 150 million from AFDB. The Government of Egypt finances the remaining USD 237 million project cost (62% of the total project cost) through the public budget.
The scope of the work included he expansion of the pre-existing primary treatment plant from 1.2 Mm³/day to 1.6 Mm³/day (317- 422.6 MGD and the addition of biological treatment of the 1.6 Mm³/day).
It is worth mentioning that all project milestones have been completed ahead of schedule through 22 million LTI-free manhours.
The Abu Rawash WWPT is part of the water and wastewater program by the Government of Egypt and is supported by the African Development Bank.