19/12/2022
Concerns about high energy costs are driving people towards more sustainable habits
Aqualia's 2nd Sustainable Behaviour Barometer reveals that the most widespread practices among citizens are linked to saving resources at home and, as a new feature, includes a ranking of the most sustainable provinces: Toledo, Malaga, Almeria, Madrid and Seville
The second wave of the Barometer, which compiles data from 8,940 completed tests, indicates that the most widespread sustainable practices include keeping windows and doors tightly closed when turning on the heating (95.3% of respondents), not opening the oven often when cooking (95.5%) or taking showers instead of baths (95.5%)
In contrast, sustainable behaviours that are least adopted include not buying products packaged in plastic (25%), using a basin to collect water from the shower before it comes out hot to reuse it (23.7%) and owning or planning to purchase an electric car in the next year (21.8%)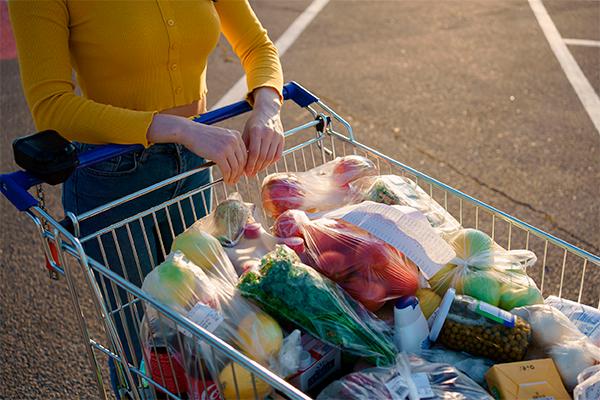 Concerns about the environment and the high cost of energy are reflected in the results of the second wave of the Sustainable Behaviour Barometer, based on data from Aqualia's Sustainability Meter (the Sosteniblómetro), the first measure of civilian sustainable behaviour and habits.
This simple 10-question online test (at sosteniblometro.com) provides interesting information on the actions that citizens have more or less incorporated into their daily lives in terms of responsible and sustainable behaviour. Since the sustainability meter rolled out in January 2022 and after nearly a year of collecting and analysing data, Aqualia presents a second Barometer with the data from close to 9,000 completed tests.
This second wave (results from 31 May – 13 December) entailed a 300% increase in the total number of completed tests compared to the previous wave (19 January – 30 May). The results collected this time reflect concerns about high energy prices that lead more than 95% of respondents to keep windows and doors tightly closed when they turn on the heating, and more than 95% of those who participated in the Sustainability Meter also stated that they try not to open the oven often when cooking. Additionally, 95% of Sustainability Meter respondents reported that they choose to take showers instead of baths.
One of the most notable habits that could be improved is that only 21.8% of respondents say that they own an electric car or are planning to buy one in the next year. Moreover, only 23% of respondents said that they collect shower water in a container before it gets hot for later use. Furthermore, 25% of respondents say that they avoid buying products packaged in plastic.
A ranking of the "most sustainable provinces" has also been made. The measure of greater or lesser sustainability is the index obtained from the ratio between the sustainability scores and the number of respondents in each city. The citizens of the provinces of Toledo, Malaga, Almeria, Madrid and Seville are, in that order, the ones who, through their participation and the correctness of their answers, have demonstrated the most sustainable behaviour.
A new feature of this second wave of the Barometer is that it includes a city by city breakdown, which shows that Barcelona, Madrid and Seville are, in that order, the cities with the highest participation, followed by Vigo and Almeria.
The Sustainable Habits Barometer
This statistical study draws on the data from the Aqualia Sustainability Meter, the first tool to gauge how sustainable our behaviours and habits really are. It is therefore a useful source of information on the actions that citizens have more or less adopted in their daily lives in terms of responsible and sustainable behaviour.
This initiative seeks to disseminate and promote the adoption of small habits that can have a positive impact on our immediate environment. The 1st Barometer was launched in June this year and the survey will be repeated periodically, prompting citizens to continue to measure their level of sustainability in their daily habits.
Aqualia points out that this is a test with ten simple questions to help users measure how sustainable they are in their daily lives. Its results will help foster a discussion and action on habits they could correct and how to do so.
Water is central to development and can be a driver of change for a more just society, the main challenge of the Sustainable Development Goals (SDGs). As the first company in the sector to be AENOR-certified for achieving the SDGs, Aqualia urges us all to take a step further and move towards a more sustainable future.
Aqualia is the water management company owned by the citizen services group FCC (51%) and by the Australian ethical fund IFM Investors (49%). The company ranks fourth in Europe by population served and ninth in the world, according to the latest Global Water Intelligence ranking (March 2021).
It currently serves 43.5 million users (October 2022) in 17 countries: Algeria, Saudi Arabia, Colombia, Chile, Ecuador, Egypt, United Arab Emirates, Spain, France, Italy, Mexico, Oman, Portugal, Qatar, Czech Republic, Romania and Georgia.