en_US
23/06/2021
Fitch upgrades Aqualia's rating to investment grade (BBB-) with a stable outlook
The rating agency also improves the credit quality of the company's emissions to BBB, which is a recognition of the strategic line of the water management operator in a context still marked by the effects of the pandemic
The market values that the services linked to the integral water cycle, considered essential, enjoy great resilience and have maintained their quality and continuity during the worst moments of the sanitary crisis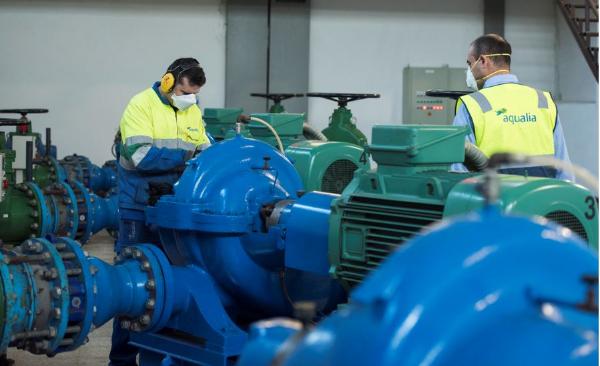 The rating agency Fitch has just raised Aqualia's rating to investment grade (BBB-) with a stable outlook. Aqualia also improves the credit quality of its issues from BBB- to BBB.
The improvements in Aqualia's rating, in an economic context in which many companies continue to be affected by the effects of the pandemic, represent recognition of the strategic line of the water management company owned by FCC and by the Australian ethical fund IFM . At this juncture Aqualia presents a sustained improvement in its financial metrics within an activity of great resilience that has been recognized as an essential service and that has maintained the standards of quality and continuity in the provision of a basic resource for the population and the industry.
Aqualia is the fourth largest water management company in Europe and the ninth in the world in terms of population served, according to the latest Global Water Intelligence ranking (March 2021). It currently serves nearly 30 million people in 17 countries: Algeria, Arab Emirates, Colombia, Chile, Czech Republic, Ecuador, Egypt, France, Italy, Mexico, Oman, Portugal, Qatar, Romania, Saudi Arabia, Spain and Tunisia. In the financial year 2020, it had a revenue of 1,188 million euros with a business portfolio of more than 15,000 million euros. The company's capital is owned by the citizen services group FCC (51%) and the Australian ethical fund IFM Investors (49%).