Una campaña de Aqualia, premiada por su reconocimiento a los profesionales que han trabajado en el sector del agua durante la pandemia
en_US
18/01/2021
A campaign by Aqualia, awarded for its recognition of professionals who have worked in the water sector during the pandemic
Aqualia has won the European Excellence Awards (EEA) for its communication campaign "Who is behind the water we use at home?"
The company's initiative, which aims to highlight the tireless efforts of water professionals to maintain supply and sanitation services even at the height of the pandemic, has been successful in comparison with other interesting proposals from brands such as Audi, Levi Strauss and Naturgy
The EEA jury, made up of communication managers from companies such as Pfizer, BMW, EDP and HSBC, among others, recognises at European level outstanding campaigns and projects in the field of public relations and corporate communications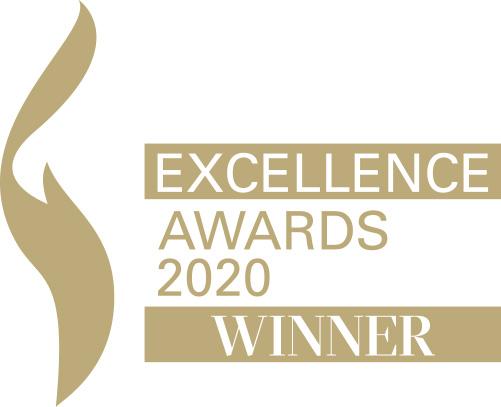 Aqualia has been awarded at the 13th edition of the European Excellence Awards (EEA) for its communication campaign "Who is behind the water we use at home?". This initiative aims to highlight the work of water professionals and their tireless efforts to keep water and sanitation services at the highest level even at the height of the pandemic.
Aqualia's campaign has imposed itself in the category Purpose Driven Communications, (Covid-19), to other interesting proposals of brands such as Audi, Levi Strauss & Co. or Naturgy, all of them related to the management of the coronavirus crisis in their respective sectors. The jury, made up of communication managers from companies such as Pfizer, BMW, EDP and HSBC, valued the informative, encouraging and positive spirit of Aqualia's campaign.
The European Awards for Excellence recognise outstanding campaigns and projects in the field of public relations and communications. With categories ranging from the creation, safeguarding and consolidation of brands to crisis communication management, the EEA is a recognition of the good practices exercised by companies and communication agencies in the field of corporate communication.
Established in 2007, the EEA are organised by Quadriga, the Berlin-based knowledge centre for education, information, networking and IT solutions in companies.

"Who's behind the water we use at home?"
Public services are one of the foundations of the welfare state in modern societies. Among all of them, urban services (water supply and sanitation, electricity, gas, or waste collection) are the ones that citizens identify as closest and necessary to maintain the quality of life and daily routine.
The health crisis generated by SARS-CoV-2 (COVID-19) has brought about a radical change in the habits of the whole population, affecting their personal, professional and economic environment, among others. However, the services linked to the management of the urban water cycle have continued to be provided under the same highly efficient conditions as before the outbreak of the coronavirus.
Aqualia is very conscious of the great responsibility involved in providing basic public services such as those of the end-to-end water cycle. Fortunately, the company has an excellent, highly qualified team with an unquestionable vocation for service. These values and the efforts of its workers have allowed Aqualia to continue offering all water services to society with the same quality as always.