17/11/2022
Urgent action needed to solve sanitation crisis, which kills 800 children every day
"Making the invisible resource visible" is the theme of the World Toilet Day 2022, which focuses on the harmful effects of the sanitation crisis on groundwater.
This year, the United Nations is calling on governments to recognise the connection between sanitation and groundwater in their plans to safeguard this vital water resource.
In Spain the challenge is to protect sanitation systems and raise awareness of their proper use. Flushing wipes and other waste down the toilet costs us 200 million euros a year.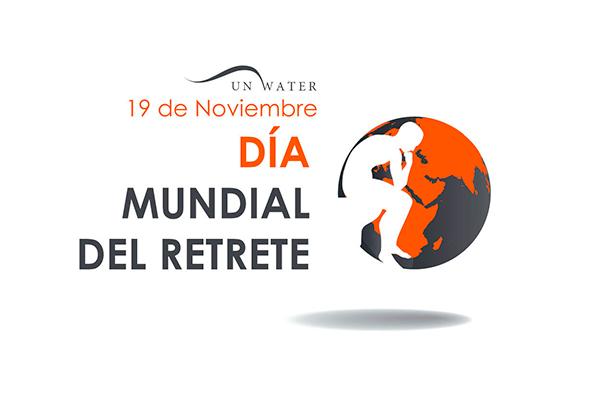 World Toilet Day, celebrated every 19 November, aims to raise awareness of the global problem of more than 3.6 billion people living without access to safely managed sanitation. This year's theme, "Making the Invisible Resource Visible", focuses on the harmful effects of the sanitation crisis on groundwater: insecurely managed sanitation leads to increased groundwater contamination.
Poor sanitation systems spread human excreta into rivers, lakes, and soil, contaminating groundwater resources. However, it seems that this problem is invisible because it happens underground. Invisible because it occurs in the poorest and most marginalised communities.
The consequences of this sanitation crisis mean that, in addition to environmental damage, more than 800 children under the age of five die every day from diarrhoea, due to unsafe water, unsafe sanitation and poor hygiene.
The United Nations campaign this year urges governments to work up to four times faster to ensure that SDG 6 (clean water and sanitation) is achieved on time, while calling on states to recognise the direct "cause-effect" relationship between sanitation and groundwater in their water plans. Investing in safe sanitation systems improves drinking water supply, agriculture, industry, and ecosystems.
Improper use of sanitation costs 200 million euros a year in Spain
While in developing countries sanitation is still a pending challenge that causes millions of deaths every year and hinders the economic development of these nations, in countries like Spain the challenge lies in protecting the sanitation systems, as Aqualia reminds us in actuaconaqualia.com, the initiative with which it appeals to the commitment of citizens to make good use of the toilet and not use it as a rubbish bin.
Historically, the main problem of contamination in our public sewage systems was caused by industrial waste. However, more and more pollutants are being found linked to consumption and practices associated with domestic consumption, many of which have little capacity to be treated in Wastewater Treatment Plants (WWTP).
Wet wipes, sanitary towels and other textiles find their way to WWTPs. The negative impact of this type of waste on urban water infrastructure is a reality throughout Europe. In addition to the environmental cost, flushing wet wipes alone costs between 500 and 1 billion euros in European countries, according to figures from the European federation of water services associations EurEau. AEAS (Asociación Española de Abastecimiento de Aguas y Saneamiento) estimates losses for Spain of around 200 million euros per year, which represents a total increase in the costs of managing the end-to-end water cycle of between 4 and 6%. If we add that, after the pandemic, the purchase of wet wipes has increased by 50%, the consequences of this bad habit may increase if nothing is done.
In most of our cities and towns, sanitation is not a serious problem thanks to the daily maintenance and replacement of these networks by specialised companies. These are very extensive infrastructures that, in Spain as a whole, reach a length of 165,000 kilometres (3.5 metres per inhabitant), a distance that could circle the planet four times.
However, operators also carry out continuous training and information campaigns aimed at all network users. These awareness campaigns complement the regular cleaning of the sewerage network that companies such as Aqualia perform in all the municipalities in which it provides services. To give some examples, in Badajoz alone, in the first 8 months of this year, Aqualia removed more than 2.4 million litres of waste from the sewers and other sanitation facilities in the city; in Nerja, Malaga, it removed more than 25,000 litres of waste on the same dates. In Sóller, Mallorca, the latest figures released by the Service report up to three lorries with more than 18 tonnes of waste collected. In all these cases, the waste most frequently found in sewer pipes when they are to be unblocked is wet wipes.
These awareness campaigns promoted by Aqualia are aligned with the fulfilment of the United Nations Sustainable Development Goals and specifically with SDG 6, which requires research and investment to optimise available resources and ensure clean sanitation.